Tripura CM Manik Sarkar, Kerala power minister to join Haryana farmers protest in Hisar on Tuesday | The Indian Express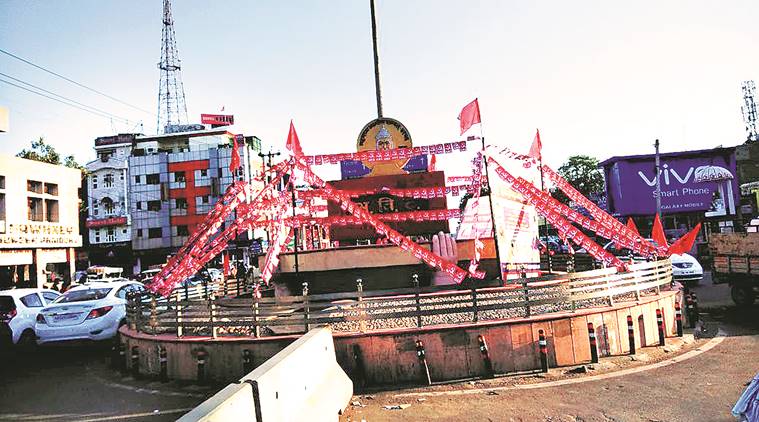 Ahead of a farmers' protest in Hisar on Tuesday, Kerala Power Minister M M Mani and two CPM MPs — K K Ragesh from Kerala and Jitendra Choudhury from Tripura — reached the city on Monday.  Tripura Chief Minister Manik Sarkar, who is scheduled to reach the town on Monday late, will also join the agitating farmers.
Amra Ram, president of the All India Kisan Sabha (AIKS) who had led the recent struggle of farmers in Rajasthan's Sikar, is monitoring the preparations for the stir.
Speaking to The Indian Express, Amra Ram, a former legislator, said, "All policy decisions for farmers are taken by those policymakers who sit in New Delhi. So, we are building a strong movement of farmers around the national capital."
At Tuesday's protest at Hisar's Old Government College gound, Haryana farmers will be pushing their demand for loan waiver and profitable prices for crops just days after a successful struggle by peasants led by Amra Ram in neighbouring Rajasthan. After the protest in the morning, a four-day conference to draw up strategy to take the agitation forward will bening at Hisar's Panchayat Bhawan.  AIKS has pressed 200 volunteers into service to decorate the town for the rally and the conference later.
Delegates from more than 10 states have already arrived for the conference and they have been put up at various local dharamshalas. Around 800 delegates will be taken to the conference venue in a procession led by folk artists from Haryana.
AIKS state leaders claimed to have visited over 2000 villages in Haryana for mobilising people for the rally. "The cotton crop has been damaged due to white fly infestation and untimely rains, but the state government or the insurance companies are paying no heed to compensate the damage," said Inderjit Singh, a senior farmers' leader.
An AIKS leader from Haryana, Dayanand Poonia, said that notices had been issued for auction the land of those farmers who failed to return their crop loans to cooperative societies. "How can they repay their loans when they don't get profitable prices of their produce?" said Poonia.
Source: Tripura CM Manik Sarkar, Kerala power minister to join Haryana farmers protest in Hisar on Tuesday | The Indian Express