Untimely rain, Bt3 seeds, pest attack leave Telangana's cotton farmers in tatters | Business Line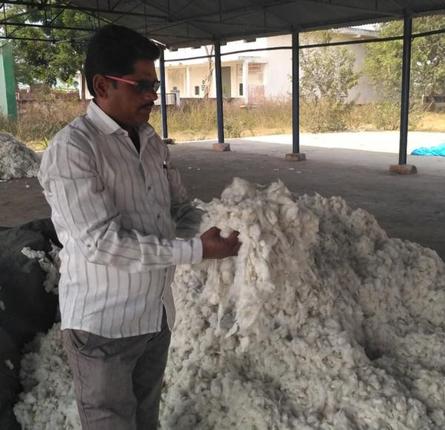 Untimely rain during the picking season, a virulent attack of pink bollworms, and widespread cultivation of Bt3 seeds have left them dejected. Discoloured cotton with high moisture content is barely saleable and rates drop steeply. "Most small and marginal farmers are getting ₹500-600 less than the MSP for every quintal they sell," said S Malla Reddy, Vice-President of AIKS.
The MSP for cotton for the year has been set at ₹4,320 a quintal (long staple) and ₹4,320 (medium staple).
Malla Reddy alleged that nearly a third of the total area was covered by Bt3 seeds, which were sold illegally in the State. The attack of pink bollworm was virulent as it appears to have developed resistance to the BG-2 technology.
Source: Untimely rain, Bt3 seeds, pest attack leave Telangana's cotton farmers in tatters | Business Line