A fat tax: GST on ghee, crashing global powder prices take cream off dairy farmers | The Indian Express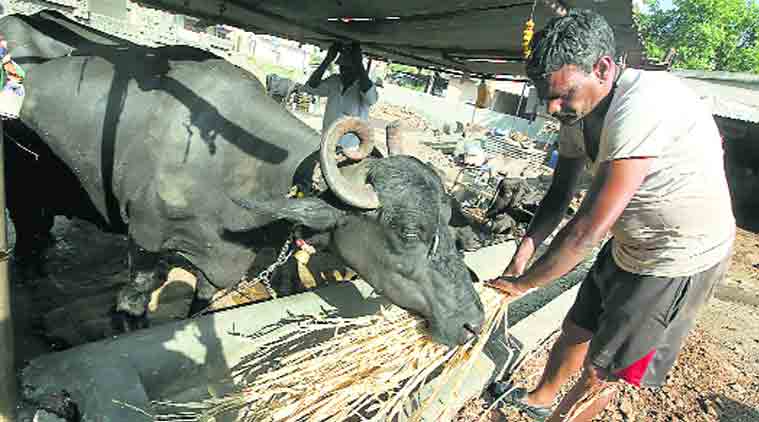 Dairies, especially in the private sector, attribute the falling milk prices to two factors.
The first is a crash in international skimmed milk powder (SMP) prices. Since the start of this calendar year, SMP rates at GlobalDairyTrade, the fortnightly auction platform of New Zealand's dairy giant Fonterra, have plunged from $2,660 to $1,797 per tonne. These rates are close to their all-time-low of $1,419 per tonne in August 2015 and way below the record $5,142 scaled back in April 2013. Dipping global prices has led to domestic SMP realisations, too, dropping from Rs 220-225 to Rs 155-160 per kg between January and now.
The second factor has to do with the goods and services tax (GST). Prior to the new indirect taxation regime's introduction from July 1, butter, ghee and other milk fats attracted an overall duty incidence of 5-6 per cent. With GST, that has gone up to 12 per cent, even as there isn't any duty on liquid milk per se.
Source: A fat tax: GST on ghee, crashing global powder prices take cream off dairy farmers | The Indian Express