Farmers 'table two bills' at mock parliament session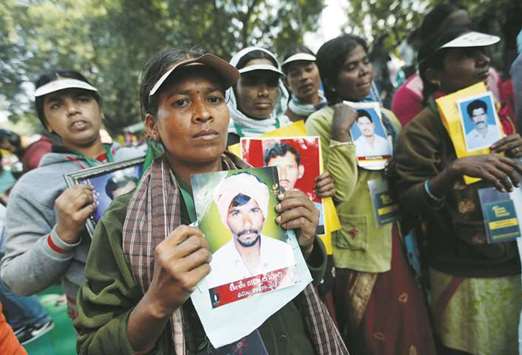 Thousands of farmers from across the country yesterday held a protest march in New Delhi and also began a two-day 'Kisan Mukti Sansad' or a mock parliament session where "two bills" were tabled, on crop loans waiver and remunerative prices for farm produce, to highlight the government's apathy towards the farming community.
These bills now will be "passed" today as the debate by farmers, activists and political leaders could not be completed yesterday.
Once these bills are "passed", they will be sent to Prime Minister Narendra Modi as the government has "failed" to draft such bills aiming at providing relief and support to farmers.
Source: Farmers 'table two bills' at mock parliament session